Where Will Austin Grow?
I have a funny red-headed friend who loves, welcomes and observes life and everything it entails. Her name is
Kate
, and she and I have been on this creative experimental mission, spending our last few weekends taking to the streets of downtown Austin and the South Congress area. Equipped with a mic/recorder and camera, we talked to anyone and everyone who share our fine city about their life and perspectives: squatters, tattoo artists, indie biz owners, baristas, valets ... whoever.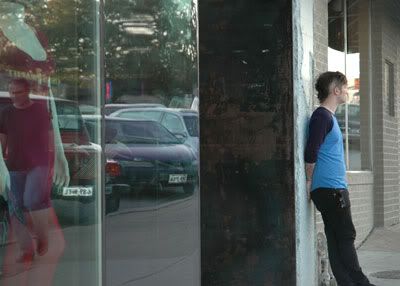 We created a makeshift 'video' and submitted it to the
KLRU Docubloggers
contest, simply excited to participate. The nine-minute creation is by no means "masterful" in any sense of the word, and its technical execution shares the flaws of a novice to any trade.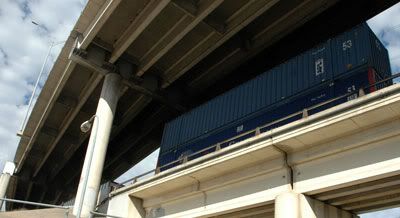 But what began as an experiment evolved into an adventure of the self and a testament to my love and adoration for my amazing city and the beautiful people who share it with me.
What's stupefying about all of this is … the email we received yesterday from the show's producer congratulating us for making it into the top five finalists.
Don't believe me?
I lieu of any 'formal' credits, I now provide this tribute to the creators:
The fearless Kate Sheehy on the frontline
… and yours truly behind the lens.
Watch out Sundance, here we come.
Labels: activism, Austin, Docublog, expansion, homeless, independent business, KLRU, PBS, south congress